Though there is no official diagnosis, Manchester United manager Sir Alex Ferguson believes Chicharito could miss four weeks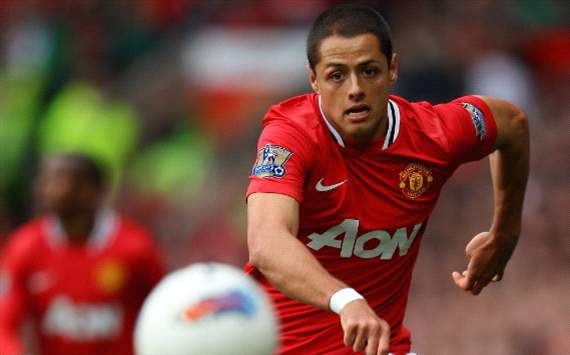 Javier Hernandez Chicharito
Manchester United's Javier 'Chicharito' Hernandez was stretchered off with an ankle injury during the Premier League game against Aston Villa on Saturday and Sir Alex Ferguson believes he could be out for four weeks, though no official diagnosis has come through.

"I think it's torn ligaments in the ankle, it'll keep him out for maybe four weeks," Ferguson told ESPN after the game. "We're having a bad time with injuries at the moment, so it's just as well we have a strong squad.
The Mexican international joins forwards Michael Owen and Dimitar Berbatov on the treatment table, meaning Danny Welbeck will see more playing time.

There was nobody near the 23-year-old when he went down in the Villa penalty box, as he appeared to turn his left ankle. The incident happened six minutes into the game.

If the player is indeed out four weeks, then he could miss up to five Premier League games, and will certainly miss Manchester United's Champions League decider at FC Basel on Wednesday.
Related Post :