The Mexican is yet to score from outside the box for the Red Devils, much like striker Ruud van Nistelrooy, but says it does not matter whether you score a tap in or a screamer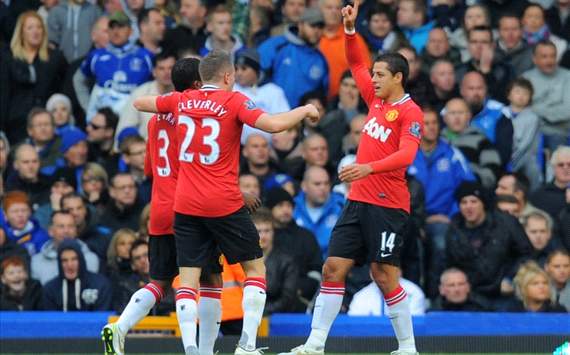 Javier Hernandez has said that he does not mind how he scores goals for Manchester United - as long as he keeps scoring them.

'Chicharito' is yet to score from outside the penalty area for United, in the same manner as former United striker Ruud van Nistelrooy, who went 138 games without scoring a goal from beyond 18 yards despite his impressive record of 150 goals in 219 appearances.

Comparisons have been sparked following the Mexican's latest effort against Everton, which earned United a 1-0 win.

When asked whether he will find the net from long distance, Hernandez told Inside United, "You never know!

Hernandez also mentioned that United's tactical setup was a big factor in how he scores his goals.

"I think part of the reason I haven't done that yet is because of the instructions I receive from Sir Alex [Ferguson]," he continued. "My job is to play very high, right on the last man. To be honest, I don't mind how I score goals - whether or not you score from one meter or from the halfway line, it counts the same. A goal is a goal."
Source
Related Post :