United will also be regaining defender Jonny Evans.
Manager Sir Alex Ferguson said that all three players will be ready to go at home against a Norwich City side that frankly has no luck.
They would have had a tough time with United without those three players, but with them they don't stand a chance.
The return of Rooney and Hernandez could not come at a better time for the Red Devils. They played poorly in a 3-3 draw with a Basel team that they should have obliterated. Ferguson admitted that his side's play has been quite sloppy, according to Rueters via IBN Live:
Although Rooney was also missing against Basel in the Champions League on Tuesday Ferguson said a shaky defence rather than a weakness in attack was to blame as United threw away a two-goal lead to trail 3-2 before Ashley Young's last-gasp equaliser.


Clive Brunskill/Getty Images

Ferguson said his team had been rather 'cavalier' in their approach and needed to tighten up.
'People say our performance was careless and we under-estimated our opponents and maybe there's an element of truth in that,' he said. 'I certainly wasn't happy, even in the first half I could sense we were too relaxed and could have lost three goals in the first half.
'We could have scored goals as well but were too cavalier. We're attacking in the way we're playing at the moment and people can enjoy it but we have to do better defensively.'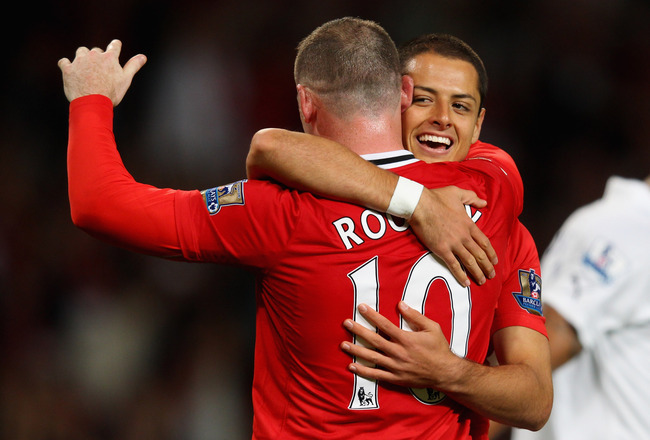 Alex Livesey/Getty Images Manchester United are set to go from a good team to a great team, and they can attribute that all to the health of star strikers Wayne Rooney and Javier Hernandez. Both players have been missing due to injury. Rooney was dealing with a hamstring problem and Hernandez with a dead leg.
The addition of Evans to the lineup should do wonders for United's defense, but don't underestimate the instant impact Rooney and Hernandez will make on the club. They are arguably the club's two best players and two of the most prolific football players in the world, so putting them back in an already-dangerous United lineup makes the Red Devils scary good.
I expect that the team will respond to having their stars back, and we will see a very rejuvenated Manchester United from here on out.
That's a scary thought, isn't it?
Related Post :